Our Elders
In order to contact any of our shepherds please email our receptionist Kellie Ward at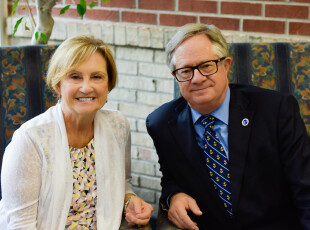 David is a man richly blessed by God with a wonderful wife, Jeanette and 2 daughters who have believing spouses as well as 3 grandchildren, Noelle, Alex and Jackson. David received superb education at leading universities and a fulfilling career as an orthopedic spine surgeon. He has worked as a Deacon and Elder at Culver-Palms Church of Christ in Los Angeles and now as an Elder at Gateway. Most importantly, as a child of God blessed by a savior, Jesus, who despite numerous personal shortcomings, presents David blameless before God, and a Holy Spirit who provides him protection and guidance in the path that leads to God.
Terry & Andrea Genton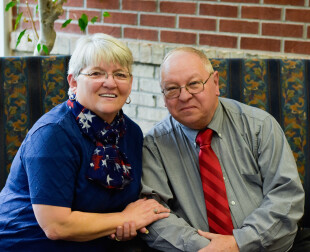 Terry is a retired naval warrant officer who became a Christian in 1967 while stationed in south Texas. He has worshipped with Christians all over the world and aboard many ships. He transferred to Pensacola from Naples, Italy and retired in 1995. Terry became a member of Gateway in 1987 and has served as an Elder since 2005. Terry is married to Andrea (Andy) and they have two married daughters and two grandchildren. Terry and Andy live on the west side of Pensacola in Myrtle Grove where they serve the families in Zone 3. Terry works at the University of West Florida as a VA certifying official, and Andy is a retired third grade teacher from Escambia Christian School. Terry is always willing to study with and answer questions for those seeking to know God.
Ole & Glenda Olsen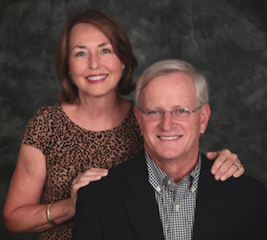 Ole and Glenda first met in a Sunday school class at West Hill Church of Christ, that eventually became known as Gateway. They have three children and four grandchildren. They returned to Pensacola in 1982, after finishing school and training, where Ole has practiced medicine and is now "semi retired ", except for continuing as the medical director of the health and wellness clinics at the Navy Federal Credit Union campus in Pensacola. Ole has served as an elder for more than a decade. Glenda has been active in women's ministry since the early 1980's, when she started a young mother's share time and most recently leading in the logistics of the women's retreat.
Ed & Theresa Jurczak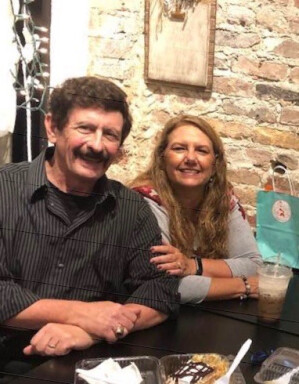 Ed Jurczak has been a very active member with Gateway since September 1977 when the U.S. Navy brought him to Pensacola for maintenance training on warfare equipment. Ed has also been stationed in Hawaii, San Francisco, Jacksonville and Norfolk. Ed has a BS degree in facilities management from Troy University. Following his retirement from the Navy, Ed was an instructor for NAS Pensacola as well as a teacher for Ferry Pass Middle School. He and Teresa first met in bible class in 1981 and were married in 1982. They have two adult children, Jon and Jennifer. During the time that there were raising their children, they were both very active in children's ministry, often co-teaching bible classes and serving as the Children's Ministry Coordinator. Ed also served in the Audio/Visual Ministry for approximately 10 years and has served as an Elder since 2015. He loves to sing acapella music and sings on Gateway's Praise and Worship team, as well as in local civic acapella choruses. Teresa is a full-time 2nd grade teacher at Beulah Elementary and is very active in the Women's Ministry and serves as one of Gateway's nursery coordinators. Ed and Teresa love to travel and often take the opportunity to visit former members now living in other parts of the country.
Mike & Brenda Snow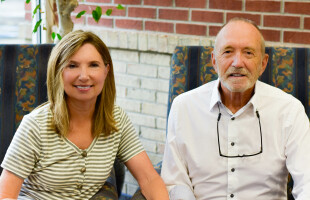 Mike Snow has been a member of Gateway Church since 2000. He and Brenda have 3 children and 5 grandchildren. Mike grew up in Rochester, New York and served as a pilot in the U.S. Navy. He holds a degree in ceramic engineering and an MBA. His career was in engineering and construction of nuclear power plants and in managing the transfer of technologies developed in the US nuclear weapons complex to domestic corporations. Mike has been an elder since 2015 and represents the Gateway leadership team in design and construction of the new campus. Mike's wife, Brenda, grew up in Canada and holds degrees from Abilene Christian. Brenda is retired as a Christian School principal. She enjoys being involved in Gateway Women's ministries and sings on the Praise Team.
Scott & Kay Watson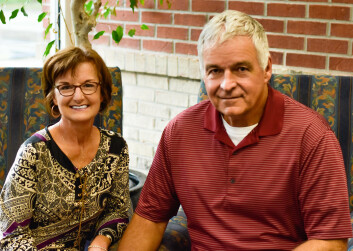 Scott Watson has been a member of Gateway formerly West Hill since 1966. He has served as an Elder for Gateway since 2009. Scott graduated from LSU in 1983 and has a Master's degree in Education. He is a teacher at Beulah Middle School. Scott played football at LSU. His wife Kay is also a graduate of LSU. Kay enjoys teaching, sewing, and reading. Scott and Kay have two sons, Jarred and Jordan and 6 grandchildren. They both enjoy spending time with their family.