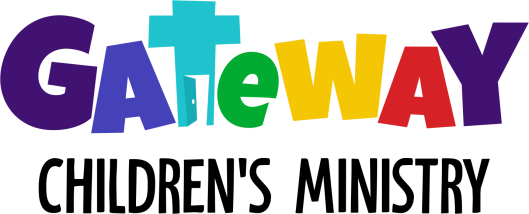 Our Mission:
The Gateway Children's Ministry exists to partner with the family in leading children to fall in love with Jesus and help them become fully devoted followers of Him.
Our Vision:
We strive to provide an environment that is kid-friendly, inviting, safe and secure.
We seek to provide a worship experience where children grow closer to God through scripture memory, praise, and Christian disciplines.
We serve your children through:
Preschool Worship – Classes for infants through kindergarten are provided each Sunday morning. Children learn Bible lessons and participate in activities that lead them to a better understanding of God's love.
Children's Worship - Worship kits are provided for older children to engage during worship services.
Please Check the Calendar/Events Page for any upcoming Children's Ministry Events
Contact our Children's Minister Elizabeth Tomlinson at if you have any questions or would like to get involved.